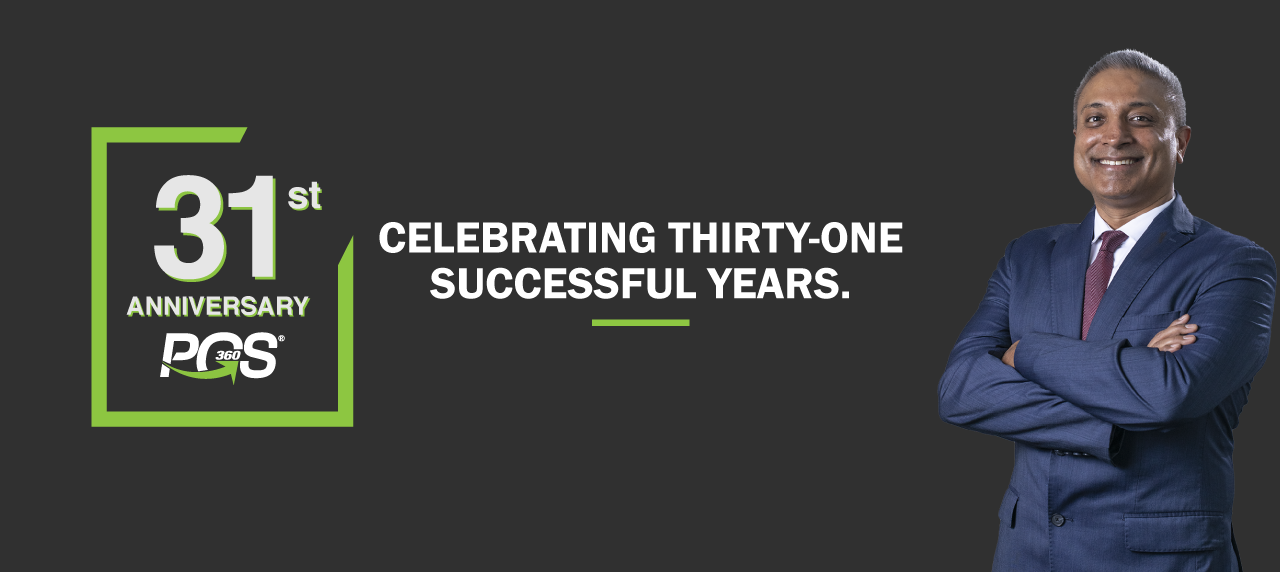 As we celebrate the 31st Anniversary of PGS360, I feel proud and blessed when I look back at the journey of these significant and remarkable years.
From our beginnings in Southern California, we've expanded to become one of the world's leading providers of supply chain solutions.
We have accomplished significant milestones during our first 31 years, always working with extremely high quality, consistency, and efficiency. Those values and continued dedication gives us all reasons to be excited about our future.
The achievements of an organization like us are the results of the combined efforts of every individual. To all our employees, customers, stakeholders, and friends – I thank you for your continued commitment to PGS360.
Congratulations on thirty-one successful years.
Mike Katyal
President of PGS360