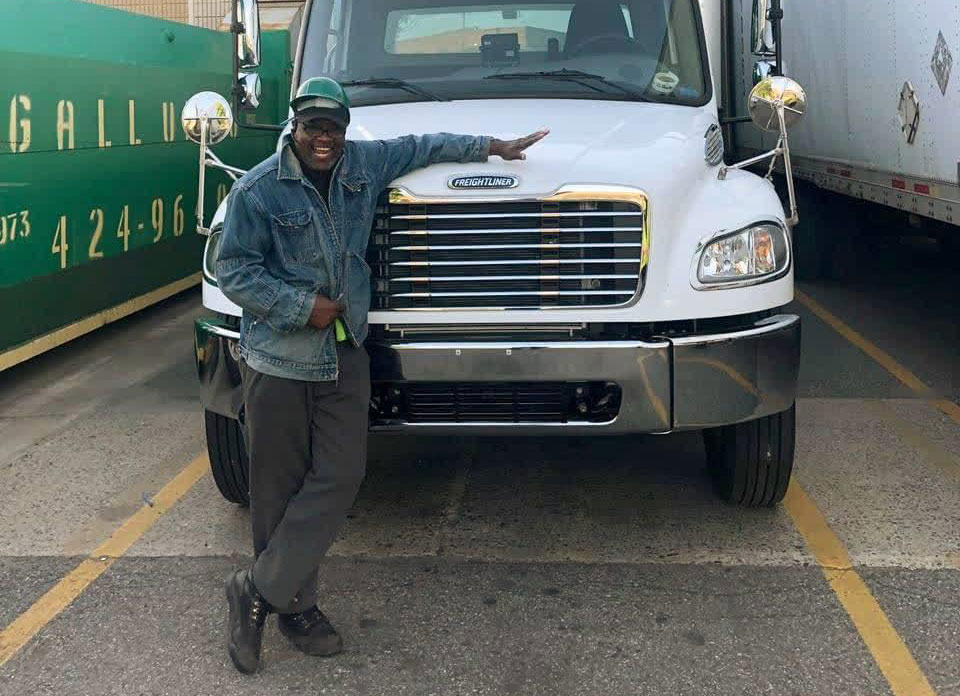 On March 31st, 2020, we lost Richard Boulware to Corona Virus. An exceptional member of our driver team at our New Jersey facility, who worked at PGS360 for more than five years. We were fortunate to have Richard among us, and he would be greatly missed. Our condolences and God's blessings upon Richard's wife and family.
Below are a few words from his Co-workers:

Samone Jones:
What can I say about my old driving partner, teacher, and friend Richard? He was such a great person to be around, and he knew the roads better than the GPS that we use. I would tell Richard sometimes "you have been driving for 30 years, is there any place you don't know?" He would laugh. Every morning we will greet each other and find out where we were going, and even during the day, we would call each other three or four times a day to see where each were at.
Richard loved telling stories about his family. If it wasn't about his kids, it was about his grandkids. I'm going to miss him dearly. It just seems so awkward me coming to work every day and not seeing his face.
__________________________________
Steve Pridgeon:
Richard used to be a chauffeur driver. When I first met him, we were Prime America, not PGS360. We used to have to clock-in on the phone and Richard couldn't do it for the first three days. I told him, "I am not going to help you anymore. So if you don't get it, you don't get paid." It didn't take him long to figure it out.
He was the type of person that would help you without you asking. When Richard provide you with advice, it was to make you look good. He knew his job; he was reliable. You could always count on him to do his job and do it right.
I left PGS360 for some time, and Richard always talked to the new team members about me. People knew me by name, but not by body. Thanks to him. When I came back, it was like the good old days. What I was most happy about was not that Richard kept my name out there, but the fact that he had become a leader. That made me proud.
All the time we spent together showed how close we were without either one of us saying a thing.